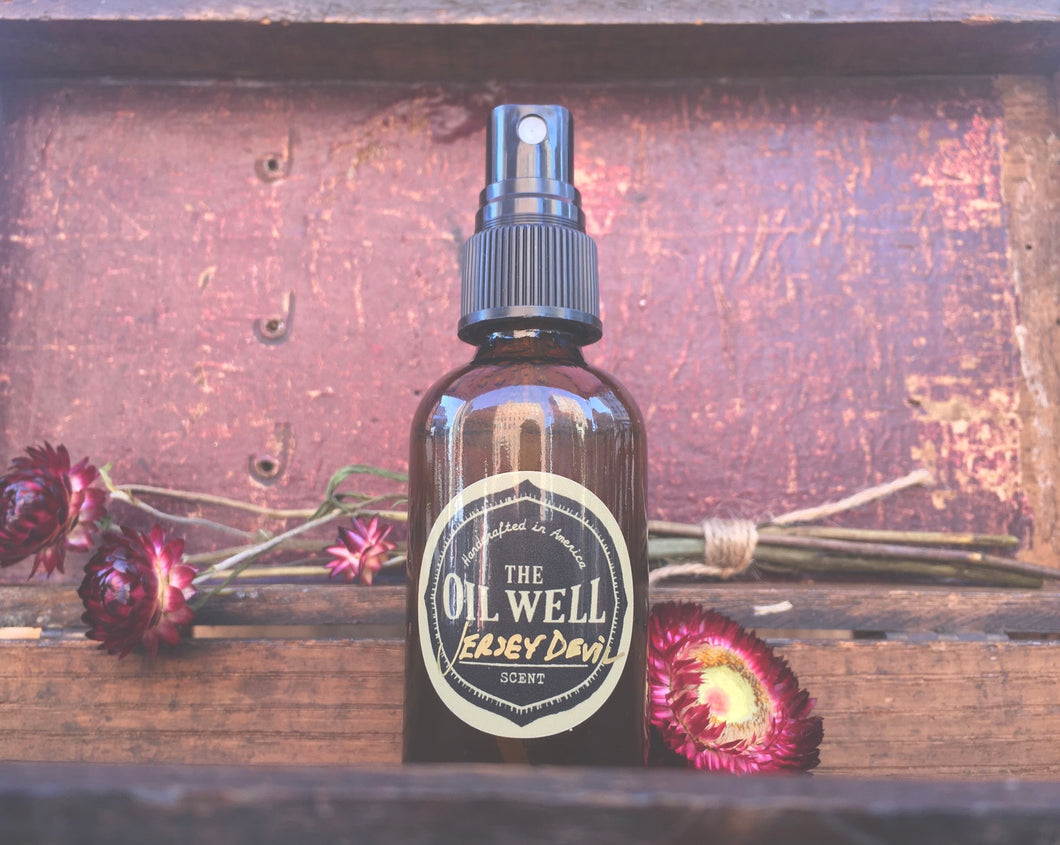 JERSEY DEVIL ROOM & TEXTILE MIST
Regular price $35.00 Sale
JERSEY DEVIL ROOM & TEXTILE MIST! 
Use it on yourself because you absolutely can! That's the beauty of these magical sprays. You can spray just about anythang! And a little grounding Pine Barrens Aromatherapy goes a loooooong way. New Jersey in the house! (Fair warning: smells like burning.).
Tall Jersey Pine, Cedarwood, petrichor, Rosemary, Cade, Fir, Black Spruce, woodsmoke, Juniper, and the damned Devil himself.